The Worthy Women's Entrepreneurial Seminar Series
"The Woman & Her Business"

Discover, Re-Define, Re-Invent


"Worthy Women is the place to go when you want to Learn, Connect & Grow!"

The Worthy Women's Entrepreneurial Sisterhood, hosted by

LaTia McNeely-Sandiford,MSW, The Adversity Expert, as seen on New Jersey Verizon FIOS1 Push Pause in July 2016, 2015 Woman of Prominence in Business Awardee, 2015 Best of the Best (BITE) Awardee and 2014 New Jersey Woman of Excellence for Entrepreneurship

she moves women and their businesses (and business ideas) forward! The Worthy Women's Entrepreneurial Network and the Worthy Women's Empowerment Academy helps women thrive by providing practical hands-on workshops in diverse personal and professional subject matters. We provide education that treats the woman as a whole. Our entrepreneurial seminar series, The Woman & Her Business provides seminars designed to help women achieve successful work life balance that doesn't require sacrificing any of her important roles.

The Woman

- We believe the most successful business women is are "Well Rounded' women. In our Woman seminars, we deal with issues specific to women and their unique challenges in family, community, health, finances and business. These seminars are designed to help women Discover their potential, passion & purpose, Re-Define where they've been, where they are & where they're going and Re-Invent themselves and their businesses.

Her Business

- In these seminars we provide educational instruction that assist women entrepreneurs in business development, sales, marketing, legal, financial management, human resources, public relations and strategic management. Our seminars are taught by leading women professionals in their respective fields, helping worthy women to reach their entrepreneurial goals and maximize results. Together, we devise an interconnected system that allows women to be their best selves at home and in business.

The Worthy Women's Sisterhood is a supportive women's group that's founded on mutual love and respect for one another as women. In our Sisterhood, you'll gain Educational resources /tools for your personal and professional development, Inspiration from women who have been there and done that, Motivation from our high energy atmosphere, Professional Mentoring from established women business owners, and Support from a network of women who truly want the best for one another.

If you're tired of the run-of-the-mill networking, fast talking business card exchanges, then join us for a new experience.

"Our Families, Communities and Businesses are Stronger for Longer When We Build Them Together!"
2017 Fall Worthy Women's Entrepreneurial Seminar Series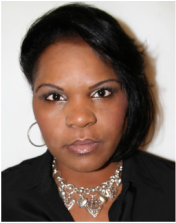 Speaker: Host - LaTia McNeely-Sandiford, MSWFounder & Executive Producer of Lions Vision Productions, Host of the Worthy Women's Seminar Series
The Adversity Expert, Published Author, Speaker, Success Coach, Seminar Leader
2016 As Seen on Channel 1 Verizon FIOS1 PUSH PAUSE Watch Here
2015 Black Interest Team Enterprise Award Winner
2015 Prominent Woman Award Winner
2014 Union County New Jersey Woman of Excellence for Entrepreneurship
Click Here to Meet LaTia
Fall 2017 Seminar Schedule
Bigger. Better. Bolder
September: Taking Charge
Thurs. September 14, 2017 (1) 8 Steps to Losing the Fear and Embracing the Faith for Elevation

Thurs. September 28, 2017 (2) Increase Your Productivity through Systems - 8 Steps to Move Your Business from Process to Profits
Speaker - Host (TWO DATES)


October: Conducting REAL Business
​
Thurs. October 12, 2017
-
(2) Increase Your Productivity throgh Systems - 8 Steps to Move Your Business from Process to Profits
Speaker - HostThurs. October 26, 2017
-
(1) Introduction to QuickBooks
Guest Speaker - Betsy Sosa, CPA
​
March: Finding My Way
​
Thurs. November 2, 2017
- (1)
8 Things You Need to Know/Do to Carve Your Place in This Millennial World
Thurs. November 30, 2017 -
(2) 8 Ways To Use Your Connections Better and Make More Money
Speaker - Host
December: Opening and Closing Doors
​
Thurs. December 7, 2017 - (1) 8 to Make the Shift from Maintaining to Gaining

Thurs. December 14, 2017 - (2) 5 Ways You're Holding Yourself Back When You're in Your Own Head
Speaker - Host


Seminar Details and Registration
Venue Information:Where: Greek Taverna Restaurant292 Bloomfield AvenueMontclair, NJ 07042Seminar Start Time: 12:00 pm Registration Begins 11:30 First Time Guest Must Arrive PROMPTLY at 12:00pm
SEMINAR FREE FOR FIRST TIME GUESTS
$20.00 Lunch Purchase Required
SUBMIT REGISTRATION FORM THEN PRE-PAY LUNCH BELOW
Afternoon includes Lunch, Seminar Materials, Raffle, Parting Gift, Networking and a Great Time!
Worthy Women is a membership network. All guests are welcomed to experience the seminar ONE time. All seminars after the initial seminar require a membership commitment of any level.
​
To View Membership Packages CLICK HERE
​YOU WILL RECEIVE A PROMOTIONAL OFFER AT SEMINARNo on-site registration - Free Parking
Pre-Pay $20.00 Greek Taverna Lunch
All transactions include a small processing fee $1.00