About the Founder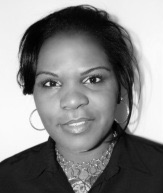 LaTia McNeely-Sandiford, MSW, is widely known as The Adversity Expert. In July 2016, she was featured on New Jersey's Verizon FIOS1 Push Pause television show. As 2015's Best of the Best in Business Awardee (BITES), 2015 Woman of Prominence Awardee and 2014 Union County New Jersey's Woman of Excellence for Entrepreneurship, LaTia continues to dream big and succeed.
LaTia was born and raised in Jersey City, New Jersey, amidst the perils of addiction and poverty. Through her journey, LaTia became a master at overcoming adversity and moving beyond adverse situations, life events and people. She was the only child of heroin addicted parents, subsequently losing her mother at 9 years old. While LaTia's journey to success was long fought, still she refused to lose.

In 1991, LaTia first beat the odds by graduating Lincoln High school in Jersey City as a single parent and domestic violence survivor. Then, in 1995, while battered, abused and broken, LaTia pressed forward to earn her Associates Degree in Criminal Justice from Hudson County Community College, graduating Summa Cum Laude. LaTia denounced what her environment dictated and what statistics reported by becoming the first in her family to graduate from college. In 1997, LaTia earned her Bachelor's Degree, Cum Laude, in Criminal Justice from Jersey City State College, now New Jersey City University. Despite LaTia being submerged in adversity, her desire to be 'successful' never wavered. In 2001, LaTia proved that success comes to those who want it when she earned her Master's Degree in Social Work from Rutgers's University, New Brunswick.
LaTia has since enjoyed a 20 year career in Social Work advocating for the highest risk populations. Over the course of her career, LaTia has held 2 Executive Directorships, 2 Directorships and a Clinicianship in various NJ non-profits before starting her own business in May 2010.


---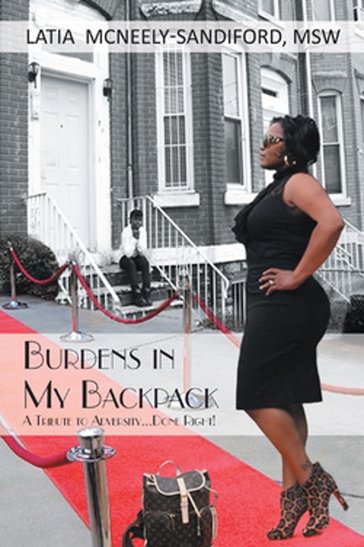 Today, LaTia is an author
(Burdens in My Backpack)
,
inspirational/ motivational speaker, success coach, trainer, consultant and entrepreneur. She's the Founder & Executive Producer of
Lions Vision Productions;
a New Jersey based multimedia production company that specializes in event production /décor, women's empowerment & entrepreneurial initiatives and non-fiction media.
As a child of
God,
LaTia continues to serve. Her personal philanthropic endeavors include,
The Bunchie Foundation
(in honor of her mother) will provide financial assistance to youth of addicted parents who want to attend college or make major life transitions
, LVP Leading Ladies
(teen mentoring program) and
The Worthy Women's Reflection
Award (monetary award for women who successfully complete transitional / self-sufficiency programs).
LaTia's mission is to educate, inspire, motivate and empower. Through her
Worthy Women's Entrepreneurial Sisterhood
, which includes, the
Worthy Women's Entrepreneurial Seminar Series
(The Woman & Her Business)
and
Worthy Women's Empowerment Academy
(online seminars), LaTia continues to lead personally, professionally and spiritually.

LaTia believes
wholeheartedly that our value is determined by how much we serve. She believes that each of us have a burden to bear and those burdens are meant to encourge and inspire others.
For more information visit
www.mslatia.com
and
www.lvpnj.com
---