The Bunchie Foundation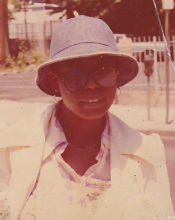 "Mission: To discourage the use of drugs and advance the long term success of girls and young women by providing education, resources, mentors and support that helps them to make positive life choices."

LaTia's mother, Donnyce McNeely (Bunchie), died in 1984 from complications associated with heroin addiction. She was just twenty-six years old and LaTia was nine. LaTia's life without her mother's guidance and support was created obstacles that continued throughout her adult life. LaTia grew up without mentors, resources and information that could have helped her to make better life choices, early in her life. Therefore, she learned some of life's most impacting lessons the hard way. This foundation will provide education, resources, mentors and support for teen girls by educating, inspiring, motivating and empowering them to adapt healthy lifestyles, obtain higher education and become self-sufficient.

The Bunchie Foundation is being created to assist teen girls and young women whose parents who are in active addiction or recovery. The purpose of the foundation is to provide education, resources, mentors and support to inner city's most vulnerable population of girls, who despite their burdens in their backpacks, aspire to be successful. This foundation will assist teen mothers, high school students and recent graduates.

While the foundation is still in development, the basic criteria for assistance is below. Applicants of interest are encouraged to submit a introduction essays early in the format listed below.

General Criteria - Applicants must also meet the following Guidelines:

(1) Youth must be between the ages of 13-19
(2) Planning to attend a two-four year college
(3) Biological Parents (one or both) are addicted to drugs, deceased from drugs or in a recovery program
(4) Complete at least 50 hours of community service in one year or be willing to complete the required community service
(5) Must submit a 5-7 page essay
(6) Must live in an area identified as 'inner city'
(7) Community Service Commitment - 3 to 5 hours a week
(8) Maintain a B Grade Point average (once sponsored)
(9) Obtain at least 3 Letters of Recommendation
(10) Sign an Lifestyle Commitment agreeing to live a productive life, straying away from things that decrease the chances of success like drugs and future (unplanned/unwed) pregnancies.

The Essay requirements are as follows:

(1) Title: "How My Parents Drug Addiction Has Impacted My Life"
(2) Length: 5-8 pages, typed 12 font, double spaced
(3) Body:
A. My Story - 1 to 2 pages
B. What I've Learned from My Experiences - 1 to 2 pages
C. My Plan to Have A Different Life - 1 to 2 pages
D. How I Will Help Others- 1 to 2 pages
E. My Commitment to Stay Drug Free - 1 page

While the foundation is in the process of development, we are accepting applications for assistance and donations. If you or someone you know would like to apply or donate, complete the information box below.

Board Members- We are actively selecting board members. If you are interested in being considered for participation on our Board of Directors, please contact us.

---