~ Worthy Women Learning, Connecting, Supporting and Having Fun ~
We're A Sisterhood on A Journey Together...
2016 Bowling Outing
2015 1st Annual Worthy Women's Evening of Luxury Event (3rd Thurs. December)
2015 Taste of Linden in Support of Our Member, June Lazaro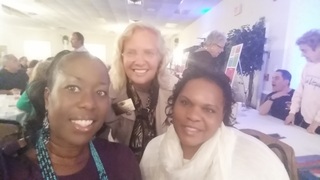 2015 2nd Annual Worthy Women's Wealth Walk (2 Sat. of July)
Bowling...We like to bowl! But some of us are not so good, lol
Health and Fitness... 1st Annual 2014 Worthy Women's Wealth Walk
We like to Walk, Talk & Dance
Our Sister Nichole's Book Signing... We Support
Our Sister Glady's 1 Year Breast Cancer Survivor Walk! ~Gladiators!~
Awards Ceremony - LaTia (owner of LVP) wins 2014 Woman of the Year for Entrepreneurship!
We like to Network...
Worthy Women's Seminar Series
Our TV Debut - 2013