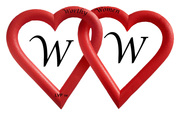 Worthy Women's Millennial Boss Academy
WW M.B.A.
Producer: LaTia McNeely-Sandiford, MSW, The Adversity Expert


Her Clients say, "She's the BIG sister I wish I had. Sharon P." "I may not like what she says, but it be the truth! Tracey W." "I always new I wanted to be a business woman, but at 23, I didn't know how. Now, I'm 25 and doing the dang thang! Neicy Y."
"I found myself, when I didn't even know I was lost. Candice S."
"LaTia is the TRUTH! She's funny, smart and a BOSS! Maxine T."


2017 Keynote Speaker for Rutgers University Annual Statewide Race in America Conference 2016 Featured on Verizon FIOS Push PAUSE "Community Changers"
2015 Best of the Best in Business - Black Interest Team Enterprise Award Recipient
2015 Prominent Women in Business Award - National Women's Network
​2014 NJ Woman of Exellence for Entrepreneurship
---
"Help Your Sisters! Share this empowerment seminar Tweet about it and "Like Me!"
Questions? Comments? Email


Like this seminar? Not subscribed yet? Join the Worthy Women's Empowerment Academy monthlyy and get seminars like this every single month for just $20.00 a month. There is no long term commitment, cancel any time. When you subscribe, you'll get another seminar to start your subscription. The Worthy Women's Seminar Series provides inspirational and instructional seminars for you to successfully transition into your next chapter. We specialize in helping women to be the best version of themselves as possible while giving you the practical tools, tips, resources and support to move you beyond adverse situations, life events, jobs and people (because sometimes your success is stifled by the people in your life). Subscribe to the seminar series now and begin your transformation today! You'll be well on your way to achieving your goals, freeing yourself from that dreadful job and getting to our purposeful place in life. With each seminar you'll witness your transformation and growth as you become more educated, inspired, motivated and empowered.

This series is, 'The Ultimate Re-Invention' is about helping you to re-invent yourself, your finances, your business (or ideas) and your future. As you go through each seminar you'll feel renewed, revived and ready for whatever comes your way. Your progress will be evident in your life and observable by those around you. If you are tired of watching success, but not achieving it, tired of being stuck in your job, tired of feeling a lack of purpose and tired of being held back by things that you can't control, then subscribe. If you do the work, we guarantee your success.