Worthy Women's Reflection Award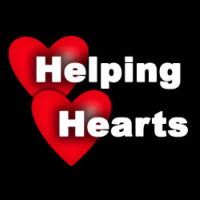 Lions Vision Productions believes that we have a responsibility to lift up every woman. At the conclusion of every seminar, each participant states one thing that she is grateful for, in that moment. Then, with each declaration of gratefulness, she puts $1 into our Reflections donation box.

The monies collected are accounted for by an appointed group treasurer and balances shared at every seminar. At the end of the series, LVP rounds all donated proceeds to the nearest $100, then matches that dollar amount.

Any New Jersey based, non-profit women's organization can be nominated by a Worthy Women's participant. After random selection during the last session of the series, three final candidates will be selected. Of the three, LVP will select the final recipient. Lions Vision Productions will contact that organization and arrange to present them with a check from the Worthy Women's Sisterhood, with the nominee.

Your $1 will go to a New Jersey based women's organization that provides assistance to women. Each $1 that is collected is provided by women who understand that we all have 'something' to be grateful for AND we recognize the importance of 'paying it forward'. Our Worthy Women's Sisterhood is founded on mutual love and respect for one another as women. Our assistance for women transcends all differences and supports women in their journey's to purposeful lives.

All recipients will be posted on our website at the end of each series (December and June). Any notices regarding donations will be posted on the website as well.

Your card will be charged an .80 cents transaction fee in addition to your $1 donation. The charge should appear as $1.80 on your statement.

Thank You for your donation -- women all over New Jersey will be helped because of you.

---