Welcome to LVPNJ
​Empowerment. Excellence. Entertainment.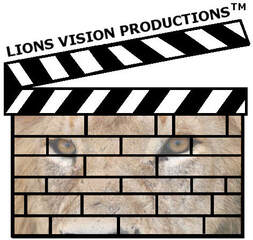 We specialize in video & event production, decor, women's entrepreneurial education & empowerment initiatives, visual / digital media. Lions Vision Productions, LLC is a New Jersey based
mass media production company whose mission is to produce
'media that matters'
through visual media, programs & services and events designed to
educate
,
inspire, motivate, empower
and
entertain
others.
​ We provide a host of event services, as well as, produce books, movies and television shows.
Our Worthy Women's Entrepreneurial Sisterhood is the home for women entrepreneurs who want to learn, connect and grow. We provide women entrepreneurs education, support and opportunity to build themselves and their businesses. Through our '
Worthy Women's Entrepreneurial Seminar Series
, "
The Woman & Her Business",
we provide entrepreneurial seminars that provide the foundation for successful businesses, specifically designed for women who've been in business 1-5 years. Through membership, we offer education, support and opportunity to expand your business and improve your quality of life. For the woman in transition, we offer on-line developmental seminars through our
Worthy Women's Empowerment Academy
. Through our programs and services we advance the aspirations of women by helping them
Discover
their potential, passion & purpose,
Re-Define
who they are, where they've been & where they're going and
Re-Invent
themselves, their businesses and their personal lives.
We aren't a networking group, we're a Sisterhood so...
---
---
Founders Corner
LaTia McNeely-Sandiford, MSW

About the Book:LaTia McNeely-Sandiford, MSW,

Founder & Executive Producer of Lions Vision Productions and Author of

Burdens in My Backpack

is a riveting story of a woman who refused to lose. No matter what obstacles LaTia was faced with, she never gave up her desire for success.

CLICK HERE TO BUY BOOK

---

Keynote Speaker: Rutger's University Conference on Challenging Racial Disparity: Race. Poverty. Addiction

Get Straight Talk
Follow LaTia's Blog

LaTia gives you the candid truth on everything from pop culture to entrepreneurship. In her authentic self, she tells women the hard truth in the spirit of love, respect and wanting to see women empowered and successful. Follow her on twitter for up to date announcements on her latest posts.

Click Here and Get Connected

NEW Worthy Women's Entrepreneurial Webinar Series
Next Webinar:
​Thurs. April 19, 2018

Join LaTia LIVE for the

Worthy Women's Entrepreneurial Webinar Series

where progressive women come to learn, connect and grow!

To Register: Click Here

​

Worthy Women's Entrepreneurial Sisterhood is NOT a networking group, we're a Sisterhood. Where women entrepreneurs come together to learn, connect and grow.

For Membership Information

Click Here

Got A Book Idea?

Lions Vision Productions brings manuscripts and book ideas to life. If you are struggling with a book idea, have been working on a manuscript for years or know you have a book inside you, we can produce it for you.

For more information or to submit a book idea,

click here.

Media Alerts

If you are Press and would like to attend our events, please send an email of interest to Valerie Austin, va@lvpnj.com

Click here

for our latest media alert and press releases.

IN THE NEWS!!!
Founder & Executive Producer NJ Woman of Excellence for Entrepreneurship
READ ARTICLE HERE

Worthy Women's Millennial Boss Academy (WWMBA)

Are you a millennial that want to blaze your own trail?

The

Worthy Women's Millennial Boss Academy

(WWBA) is a training program designed specifically for millennials who envisions being her own boss, making a difference and being the best woman that she can be!! For more information of to join our community where you can learn and earn

click here

.

JOIN OUR SISTERHOOD
The Worthy Women's Sisterhood take care of our own... Watch our 'Day for Heidi'
Imagine if you were part of a movement that changed someones life...
~ Please Donate to Our Campaign~